With its enhanced finish, Shinnoki is now more versatile than ever before, allowing you to use them for a wide range of applications, including table tops for both residential and commercial use.​ Experience the advantages of Shinnoki for yourself and elevate your design to the next level. 
Optimized, state of the art techniques deliver a soft-touch, and deeper brushed wood experience, making Shinnoki the softest wood on the market. Our new, super mat finish amplifies the beauty and warmth of solid wood, while deep brushing enhances the authentic texture of each grain.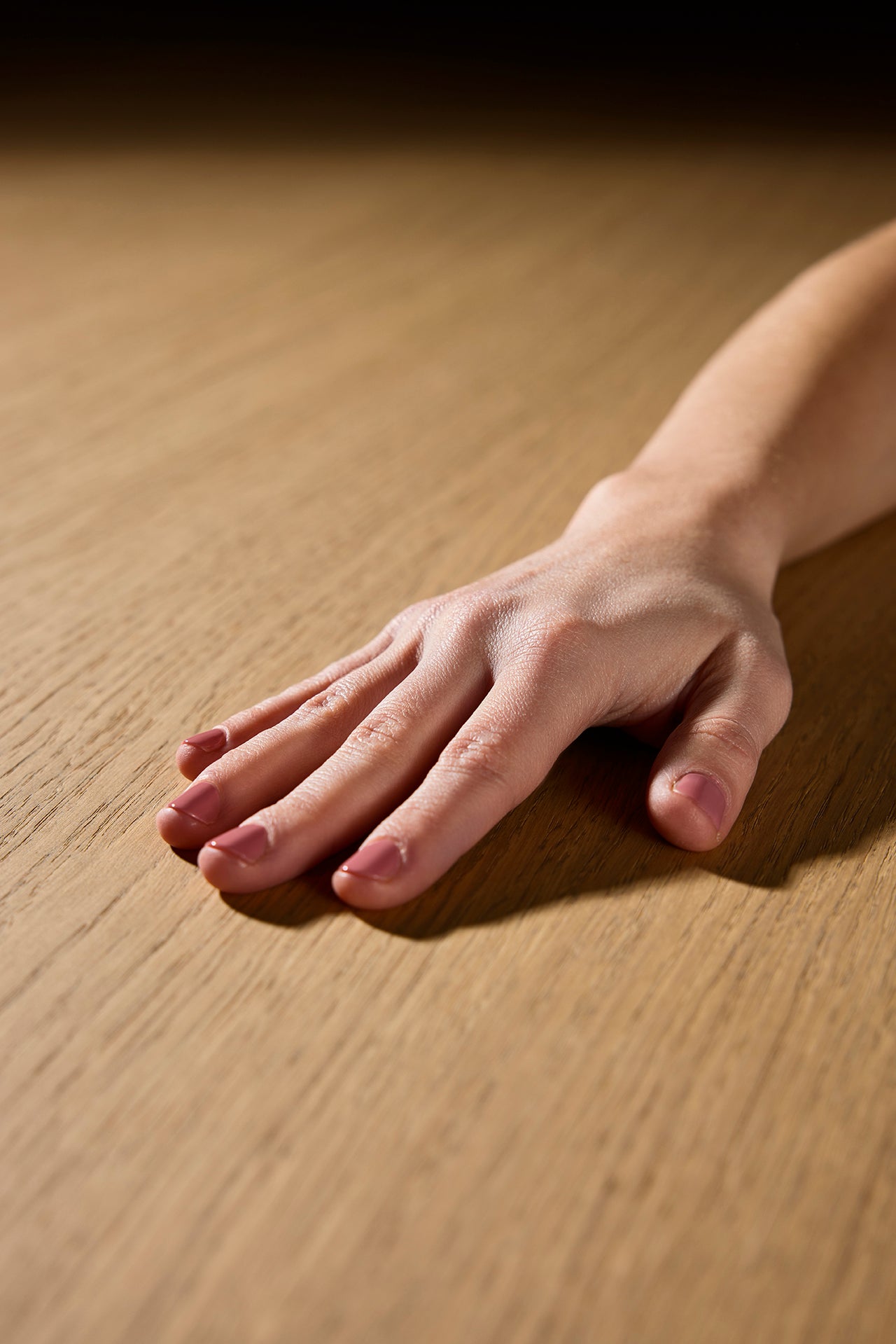 Our panels are as sturdy as they are stylish. Our best-in-class finish is the result of a six-layer varnishing process that provides our ultimate protection against micro scratches without compromising on touch, color, and look.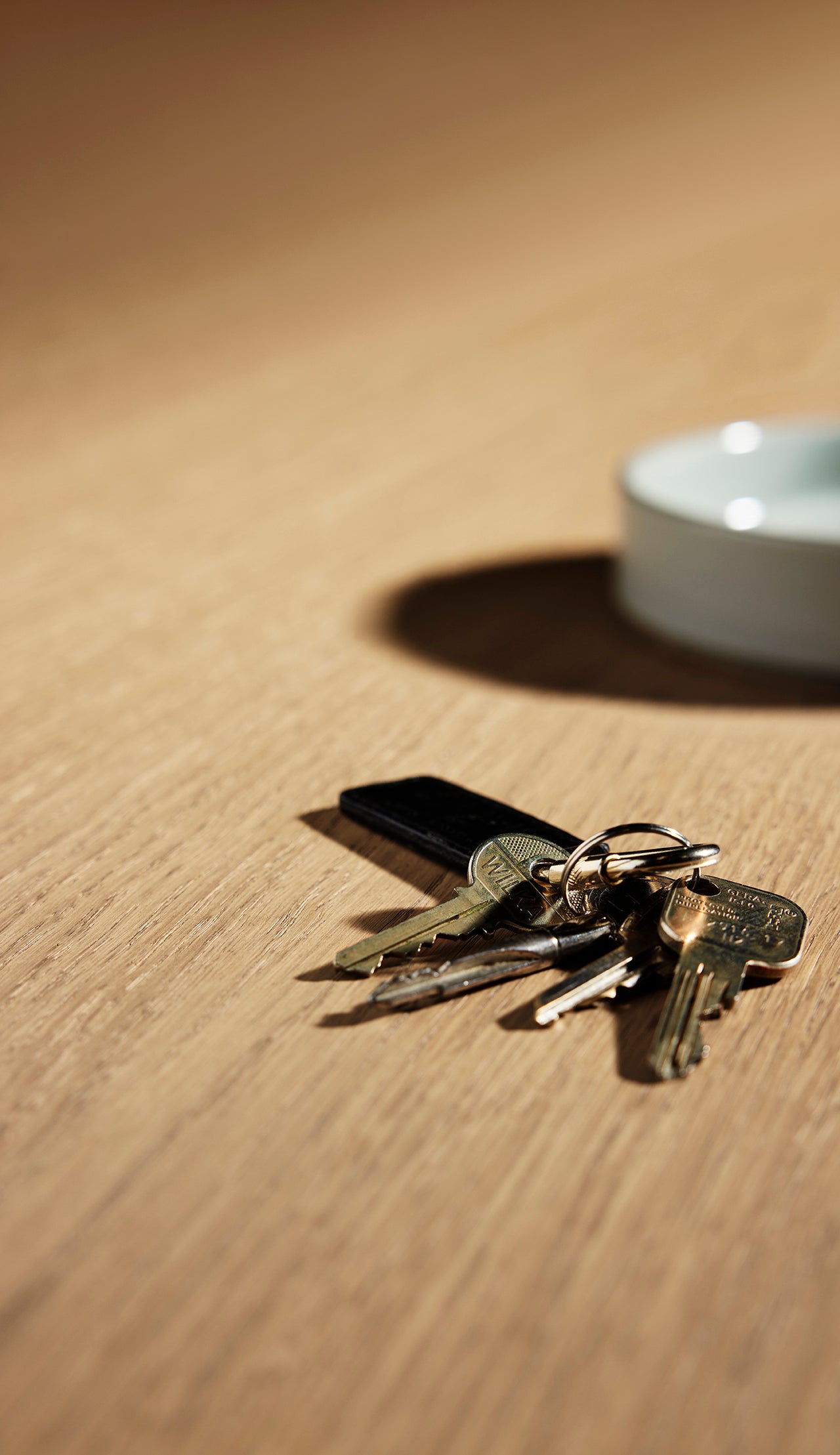 Extensive research and development has led to enhanced protection against liquids, making Shinnoki panels a go-to option for horizontal use*. Our advanced finishing technology penetrates the pores of every Shinnoki panel, insuring protection against drips and spills.
* Horizontal use is not recommended for kitchen and bathroom surfaces.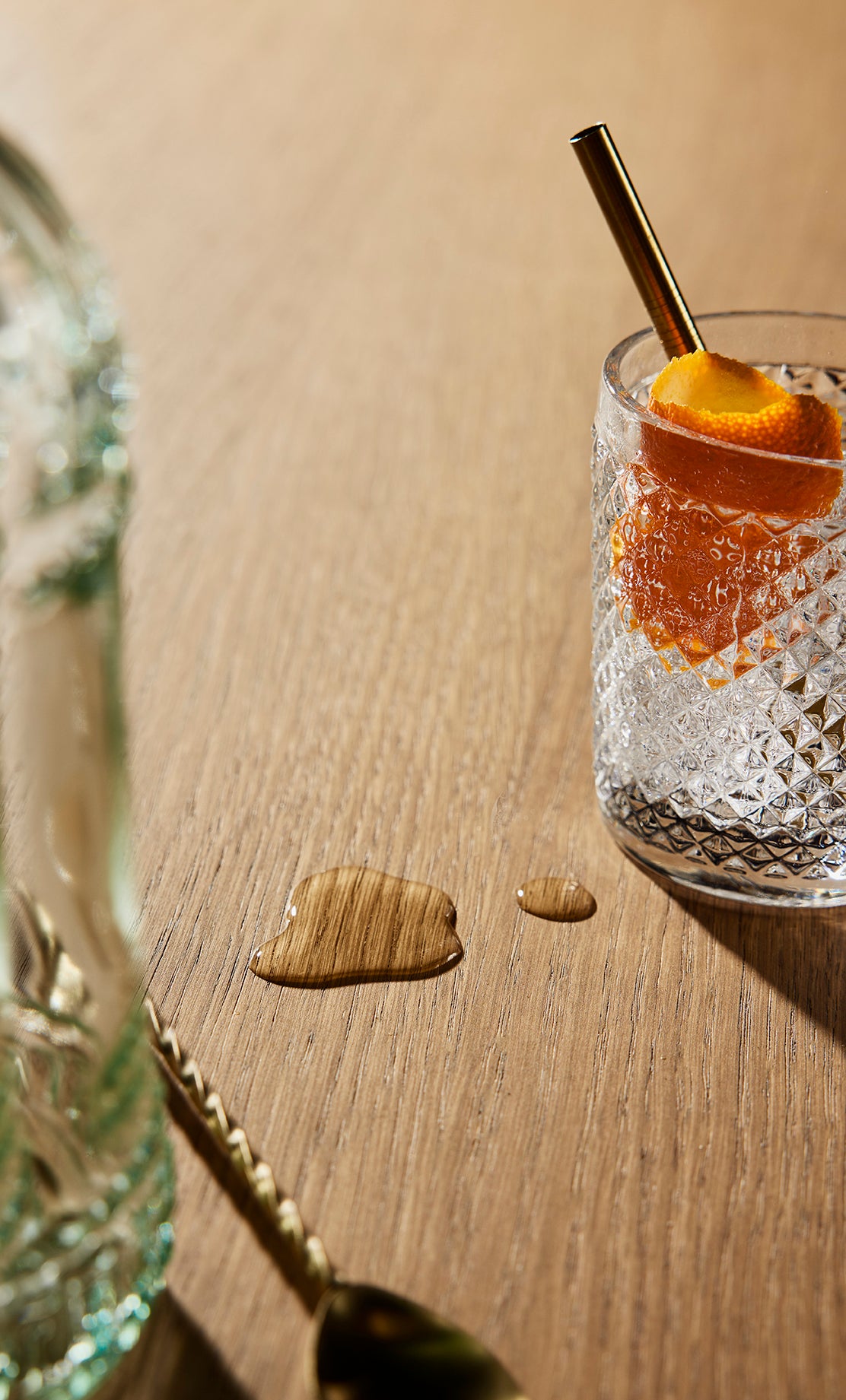 Our artisanal manufacturing process employs a unique mixmatch technology, enabling our craftsmen to create a harmonious surface out of choice cuts of veneer, without compromising on quality. Shinnoki timber is sourced from responsibly managed forests.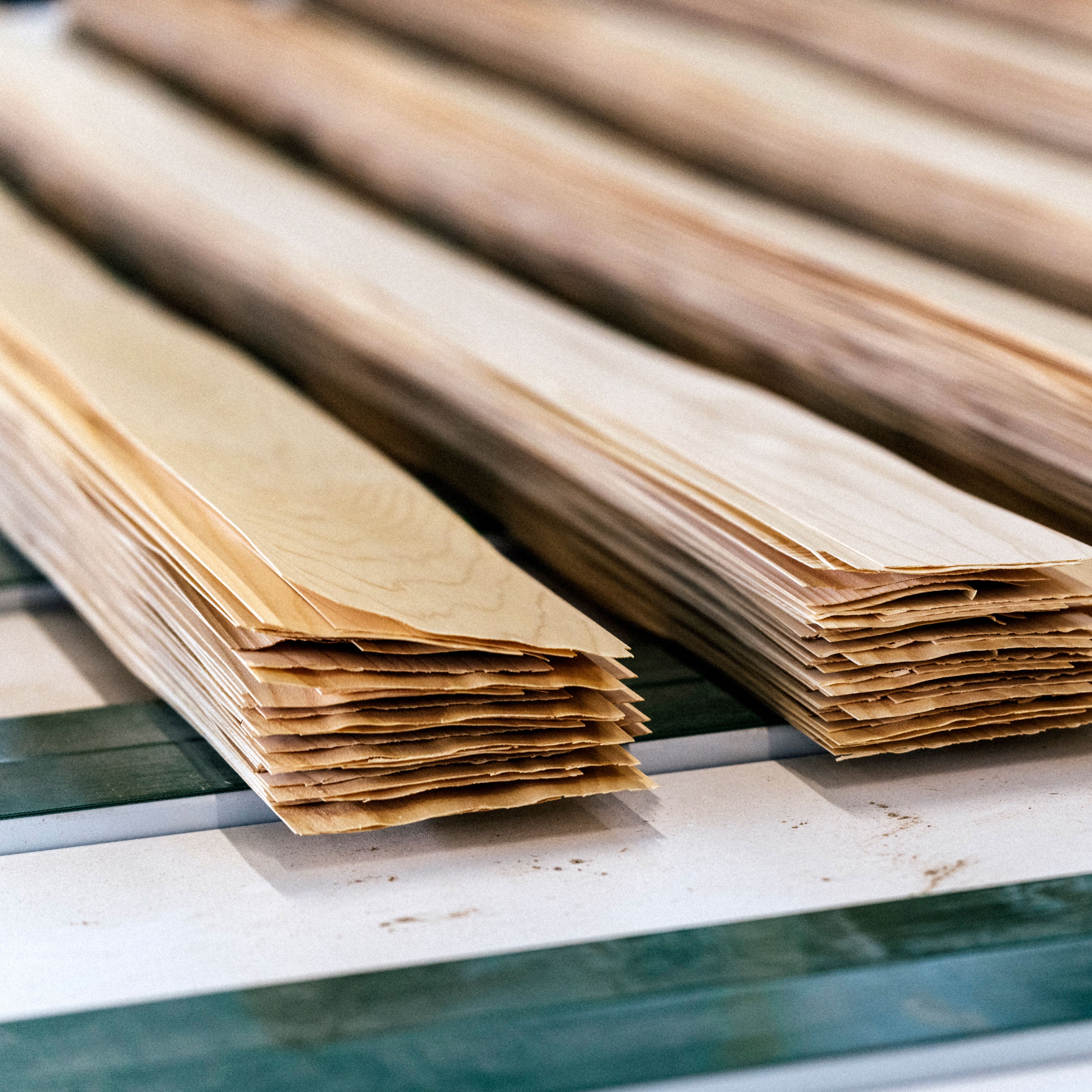 Prefinished surfaces and a readily available range of panels, veneers and edge banding make Shinnoki a practical vision for your interior. Some designs can be combined with Parky Floors or Astrata Slats and Coustics, providing a consistent wood solution for your desired project. 
Simply put, Shinnoki brings out the best in wood.