Shinnoki prefinished veneered laminates are made up of stained and lacquered real wood veneers, laminated to a paper that is impregnated with a phenolic resin (HPL). The result is a firm but still flexible product that can be applied as easily as a HPL decorative laminate. They perfectly complement Shinnoki panels, are ideal for applications such as interior doors and where rounded elements are required.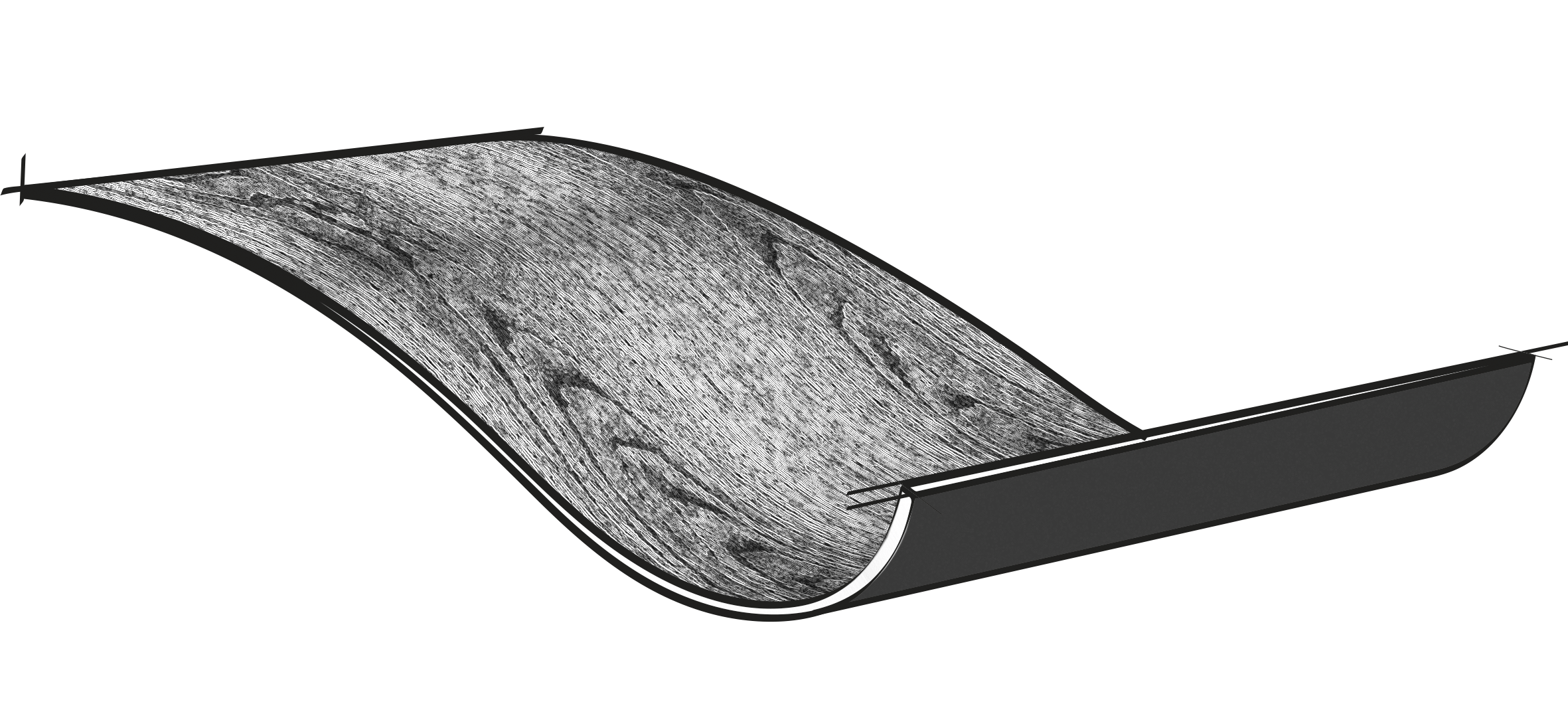 Size
3050 x 1220 x 1 mm - 4' x 10' x 1/25" (48.0" x 118.1" x 1/25") 
Composition
Top layer of real wood veneer laminated to a paper impregnated with a phenolic resin. 
Finishing
Stained with water-based colorants and protected with six layers of ultra-low emitting acrylate urethane UV-cured varnish (99.5% solids), applied sequentially by means of a rolling technique and intermediate curing; mat finish (2 ±1), semi-mat finish (7 ±3).